In the late '90s architect-turned-vintner Alfredo Arribas returned to his birth city Barcelona to forge deeper roots there. He did so literally as he established several acclaimed wineries in the nearby Priorat DO (Clos del Portal) and Montsant DO (Vins Nus).
Convivium Imports is lucky enough to have partnered with Alfredo to create singular bottlings of super small production, low-intervention wines under the exclusive Ediciones i-Limitadas label, which represents a fresh, vibrant take on wines from these classic Spanish DOs.
Fermentations are spontaneous and preserve whole clusters employing either carbonic macerations or short traditional macerations so as not to over-extract tannins. Three milligrams of sulfur are added before bottling to stabilize the wines and ensure quality after transport. Almost no oak is used in fermentation or élevage, instead a small amount of the wine stays in small stainless while the majority of wine is fermented and aged in cement eggs or clay amphorae of varied sizes and shapes.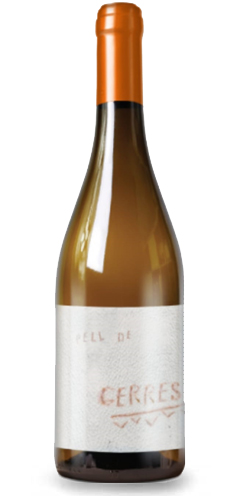 Type: ORANGE WINE  | Variety: GARNACHA BLANCA, GARNACHA GRIS | Additional info: organic, native yeasts, no filter/fining, minimal sulfur added
Pell de Gerres is the reinterpretation of the Grenache Blanc/Grenache Gris blend from the Montsant area. The grapes macerate for 10 days on the skins to create a light, modern take on the traditional "Brissat" style skin-contact wine of Catalunya.
Nice, light tropical nose gives way to a tart, citrusy wine with nice saline notes and juiciness. This is a perfect, easy-drinking orange wine .
Type: RED BLEND  | Variety: Grenache Blanc, Gris and Noir  | Additional info: organic, native yeasts, no filter/fining, no sulfur added
A unique blend of all three Grenache grape mutations: Grenache Blanc, Grenache Gris and Grenache Noir, all grown in the highly-coveted Priorat DO.
Fermentation in cement, aging in vats and refining in porcelain over the course of 10 months, which gives it an unusual and very velvety silkiness and texture in the mouth without hiding the freshness of a very vertical Garnacha and leaving room for the Priorat sun. Extremely drinkable.